Natural Science Books
Here is a great selection of books and poster about modern and fossil shark teeth as well as other fossils that can be found. They are full color books
| | | | | |
| --- | --- | --- | --- | --- |
| Fossil collectors Handbook | Modern Shark Teeth | Fossil Shark Teeth | Fossil Shark Tooth Poster | Mammoth & Mastodons |
| Sharks Past and Present | | | | |
Martial Arts Books and DVD's
Aik Combat Jujits

American Kenpo

Tracy Kenpo Karate

White Tiger Kenpo Jujits

www.KenpoJujits.com

Pitbull Jujitsu

Tae Kwon Do

Tai Chi

Broadsword Weapons Form

Mixed Martial Arts
MMA
Takashi Ito's Artwork
Timble Family Mystery Series
This series of books will take you on a great adventure with Pirates, Smugglers, Spy's and Traitors and even outlaws. These stories spans 300 years and multiple generations of the Timble Family and all of their great adventures. These books are A FUN Tale for kids and adults. The book was written by retired Kenpo instructor Jim Rathbone. The present day parts of the book take place in Florida and all the illustrations were done by a great artist Takashi Ito of Japan.
There's a Pirate
in the Family

There's a Smuggler
in the Family

There's a Spy
in the Family

There's a Traitor
in the Family

There's a Outlaw
in the Family

Coming Soon

Timble Family Mystery Illustrated
Mystery At Seaman's Cove
by Bonnie F. Patterson
Ellen finds her dream house in a small seaside town called Seaman's Cove. She is quickly involved in a battle between good and evil forces from spirits within the house. During the course of this adventure she finds her inner strength and love too. Ellen must solve the family mystery between the real world and the spirit world in order to survive.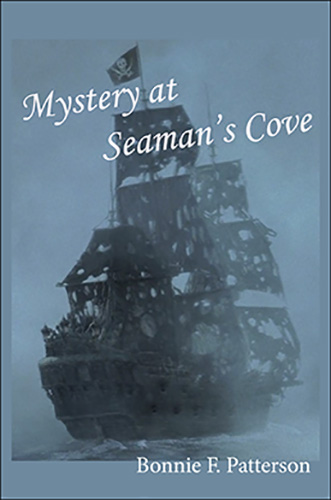 Microsoft Word Publishing Books
Microsoft Word for Writers

Microsoft Word: Handbook for
Digital Publishing